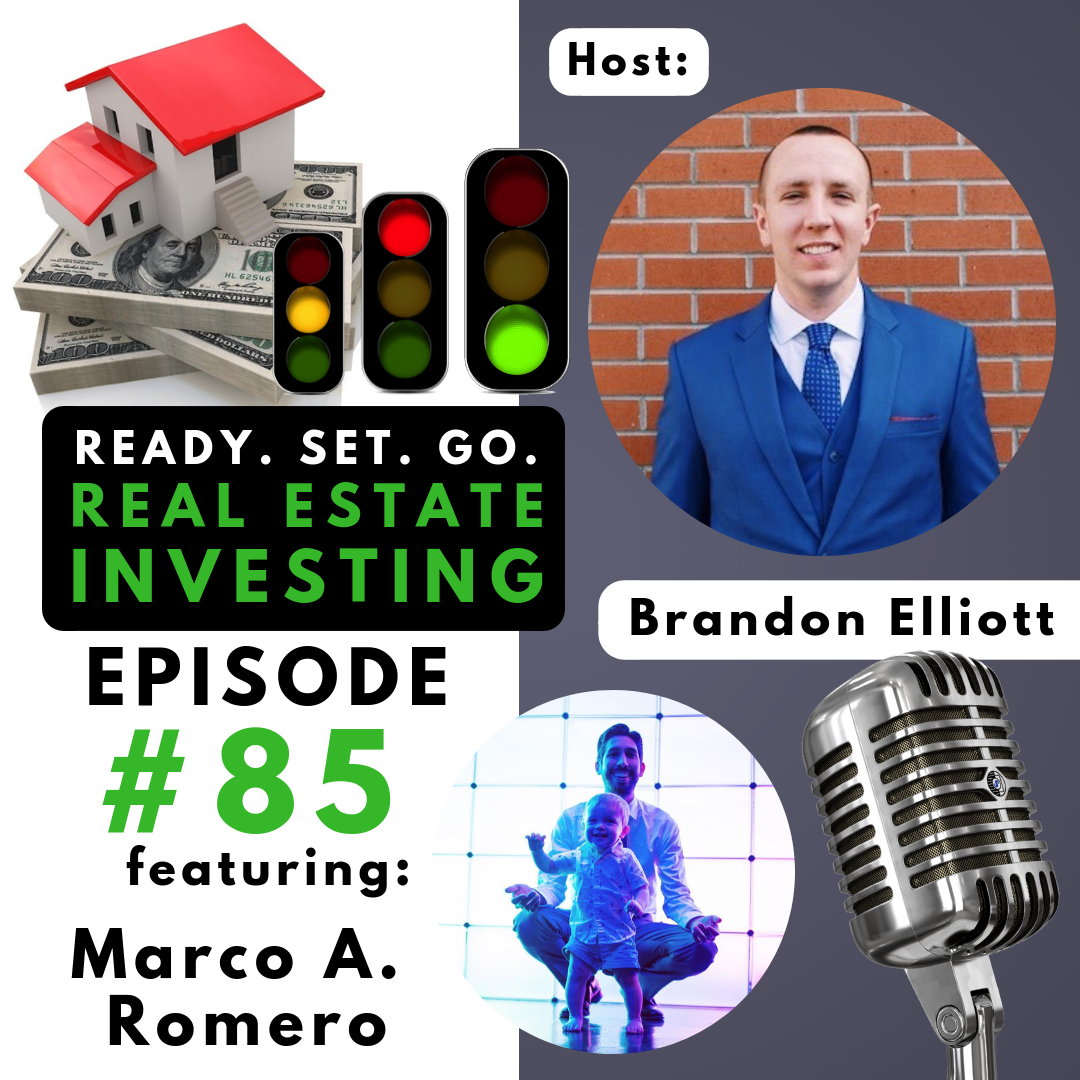 Host: Brandon Elliott | Guest Today: Marco A. Romero → Website
Marco Romero and his wife, Hillary, quit both their jobs at the end of 2015 to start their Real Estate Journey together. In January 2016 they started two Real Estate companies together: Hilco Homes and Bella Buyers. Hilco Homes is focused on wholesaling contracts, and now consists of a team of 11 people. With Bella Buyers they own 30 rental units - all using the power of Private Money. This year (2019) they made their first two two multi-family real estate purchases. Marco's first mentors were his parents, who taught him discipline and self-confidence, and since he's found many pseudo-mentors through reading biographies of great achievers and change-makers. His purpose in life and business is to be the best version of himself possible.
----------------------------
Connect with Brandon Elliott today:
Instagram | Facebook | Website | Youtube | Podcast 
----------------------------
About Brandon Elliott:
Brandon Elliott is a real estate investor, author of the book "Action Driven," podcast host, entrepreneur, and real estate coach. Besides having a passion for investing in real estate, he loves coaching other people on real estate because not only does he want to impact their lives but help them achieve generational wealth! This is also a key factor to why he created "Ready. Set. Go. Real Estate Investing" podcast. In this show, Brandon will be going over all aspects of real estate investing as well as educate, motivate, and prepare you to take action on your first or next real estate investment. If that is not all, he will interview the best of the best real estate investors to share their real estate journey and how they are still crushing it just for you. 
 ----------------------------
Upcoming Real Estate Events:
 ----------------------------
Resources:
Learn How to Generate More Leads
Learn How to Successfully Negotiate
Learn How to Repair Your Credit
Your Guide to Take Massive Action
  ----------------------------
How to Get Your Free Gift:
Leave a review on iTunes then take a screenshot.
** If you already left a review and took a screenshot, please send me a message here **